The Business Disruption Search function allows you to quickly identify and sort companies within key disruption categories, such as an 'essential service' designation, a change in financial stress or a location within a natural disaster area.
Using the Business Disruption Search
To begin your EconoVue search, click the ProspectVue tab at the top of your screen.
1 Click Advanced Search. Then select Business Disruption Search in the pop-out menu.
2 Within the Business Disruption Search menu there are 4 filter categories. Click the arrow next to each category to make your selections.
Click the info button
to read more details about the criteria used for each category.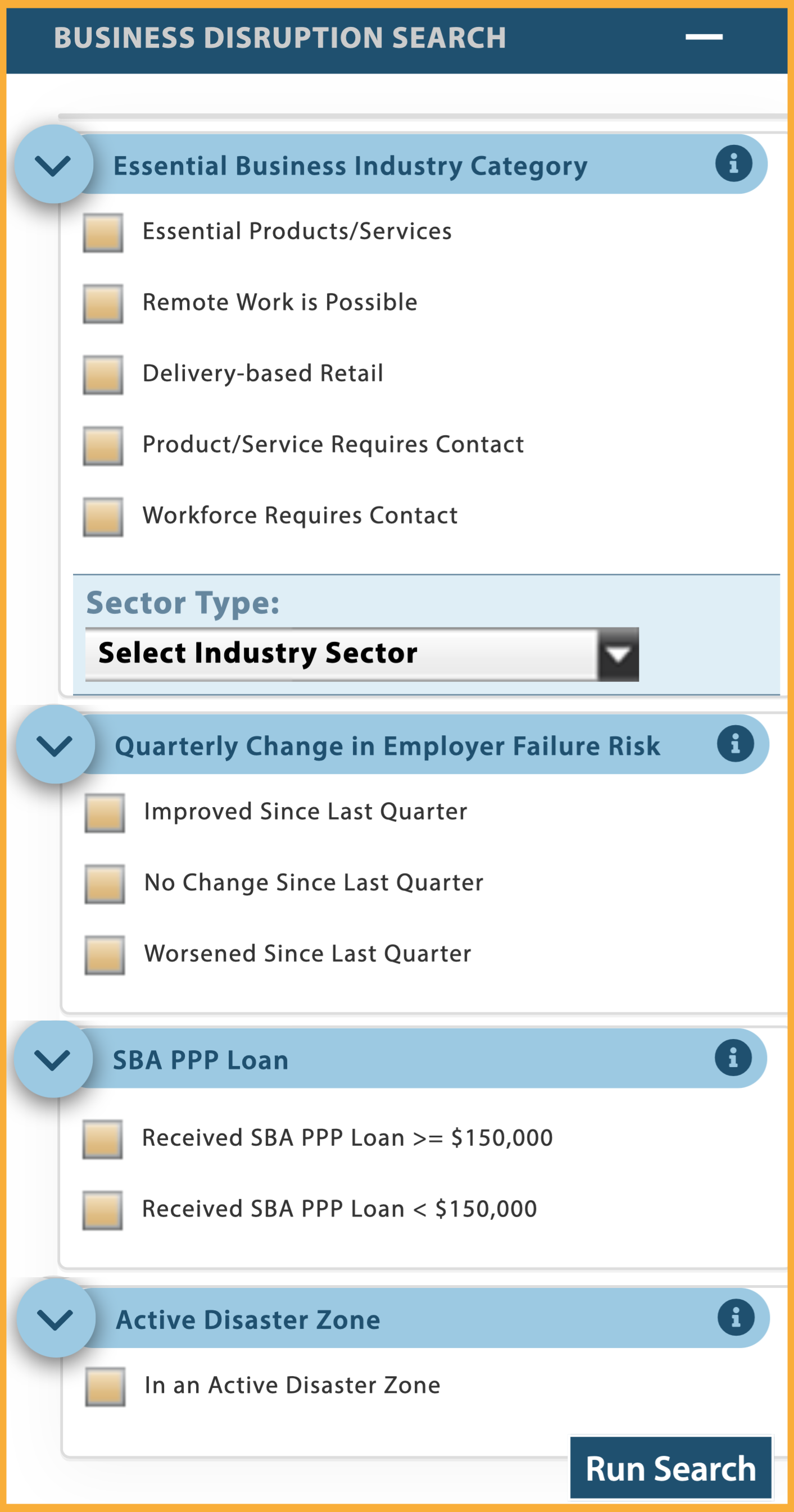 3 Then click the desired area on the map. Your search results will be displayed on the map and listed on the left side of your screen.
Note: To further refine your search results, you can layer in additional filters using the ProspectVue Filter drop-down menu.
4 For more details about a specific company, click on the desired listing within your search results.
In the resulting company pop-up box, click Company Details and then select Open Business Disruption Report.
5 The resulting information box will let you know more about the factors contributing to the company's disruption category, changes in D&B financial scores and local disaster-specific details (such as COVID-19 statistics or fire zone designations).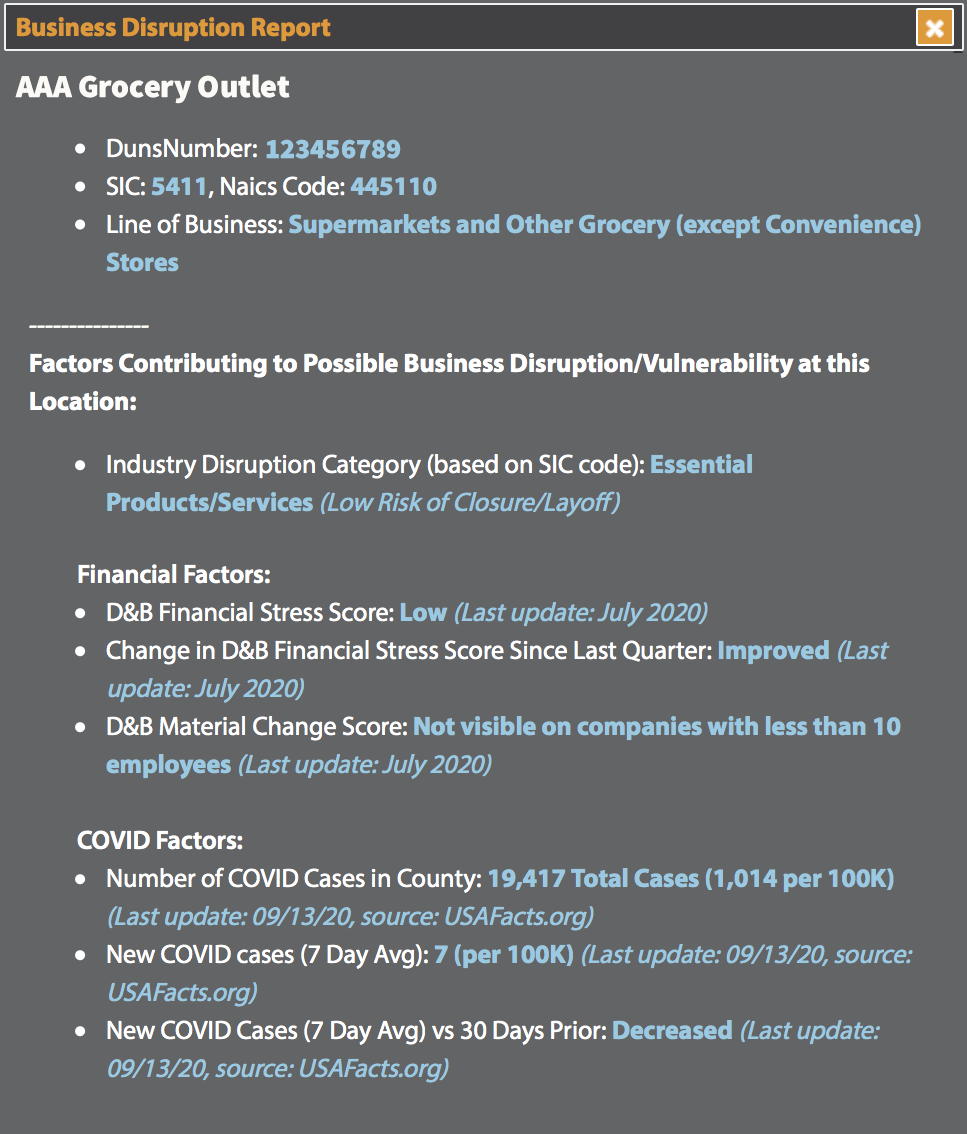 6 At any point, click Export/Import List to export your search results in an Excel Spreadsheet. The Business Disruption details will be included for each company.