Within LocalVue, you can search by city, ZIP code or census tract.
1 Enter the city, ZIP code or census track number for your inquiry. Click Enter.
-OR-
2 Use the the drop-down menu to select your search area type. Then click the desired region on the map.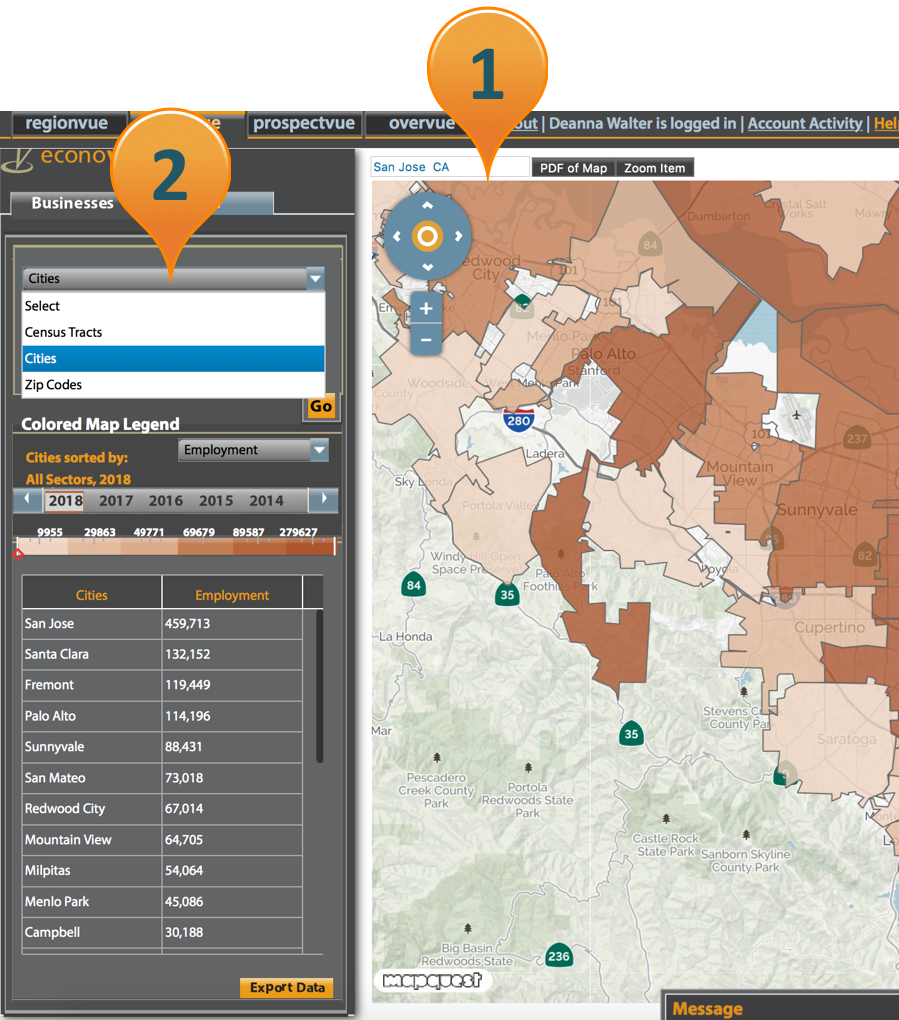 The map will show your selected search area, bordered in red.
3 Click on the map to switch between regions.
Searches are available for one region at a time.