1 Determine your search area.
2 Click the Businesses tab.
3 Use the drop-down menus to select an Industry Sector and Sub-Sector for your business list.
Click Go.
Review your search results:
4 Business or Employment numbers for the selected industry and search area are shown in a table, along with the numbers for surrounding areas.
5 Toggle between total number of Businesses or Employees in the selected industry and region to update the chart.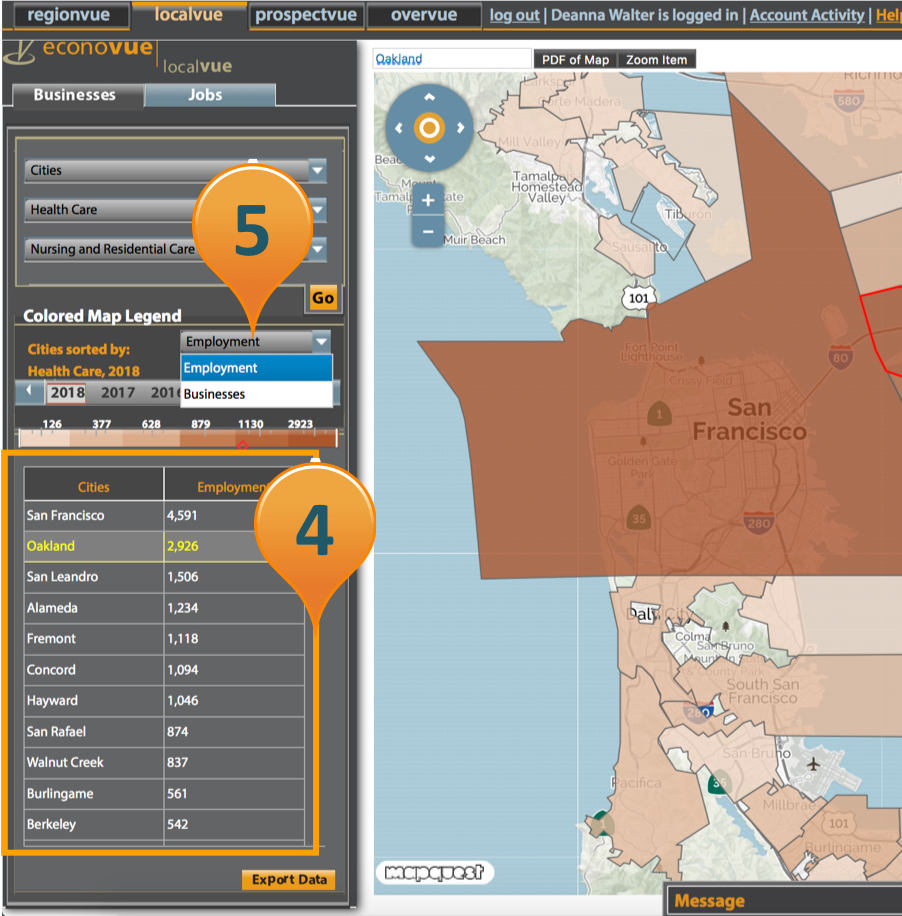 6 Click on the timeline to see Business or Employment trends over time.
7 Click Export Data to save the table in a spreadsheet.
8 In the upper right corner of your screen, toggle between four overview options for your search results: a table, chart, timeline or business list view.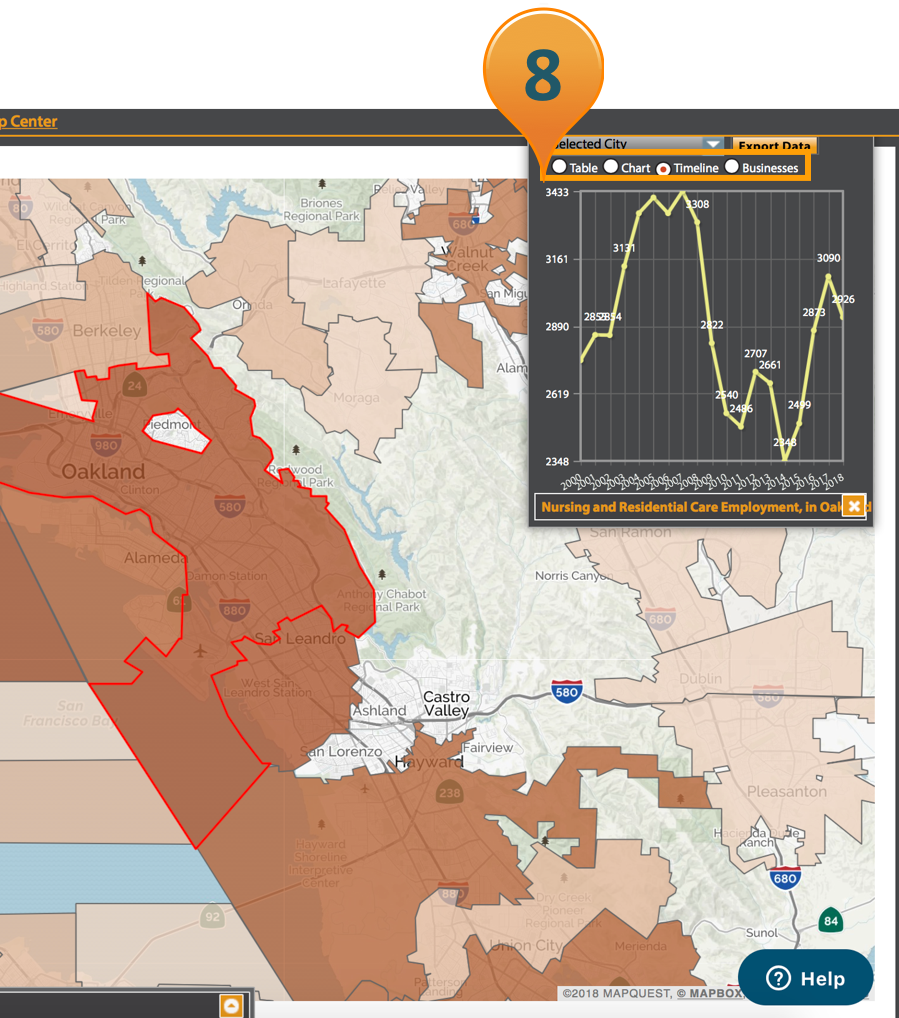 Note: When business list is selected dots representing each business appear on the map.
9 Click View as 3D to see the size of each business.
10 Click Export Data for a spreadsheet or PDF chart of the selected business view.