All company records imported (or saved) into My Lists contain contact information provided by Dun & Bradstreet.
(Follow step-by-step instructions here to import company records into My Lists and gain access to the contact information.)
You can also add your own contact information for company records saved in My Lists:
1 Click on a company listing within your search results on the left side of the screen.
2 In the Company Info pop-up box, select Import Contacts.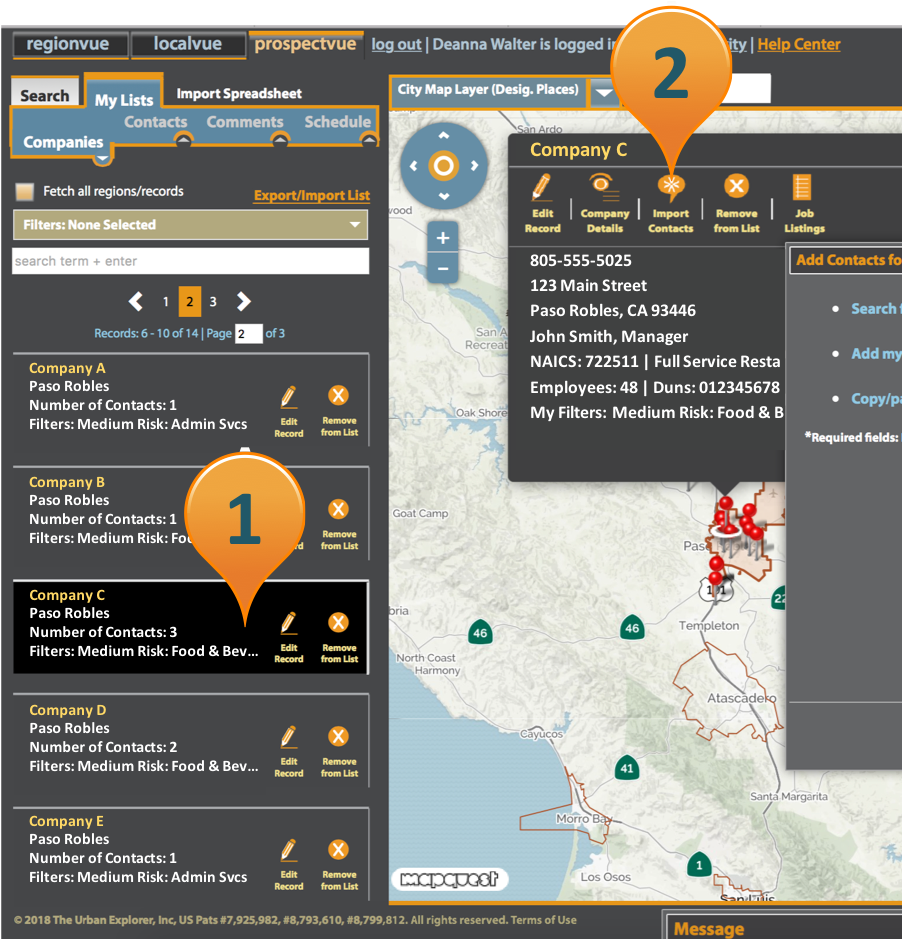 3 In the resulting pop-up box, select Add My Own Contact For This Company or Copy/Paste Contacts For This Company and add the desired information.
Note: To search the D&B database for additional contacts, click Search for Contacts in this Company (Using D&B Direct). Follow the prompts to add relevant contacts.