Lists saved in My Lists will provide all fields of information for outreach purposes, including contact and address information. These lists are available for everyone in your group to view and edit.
1 Create your business list. (Step-by-step instructions here.)
2 Click Export/Import List.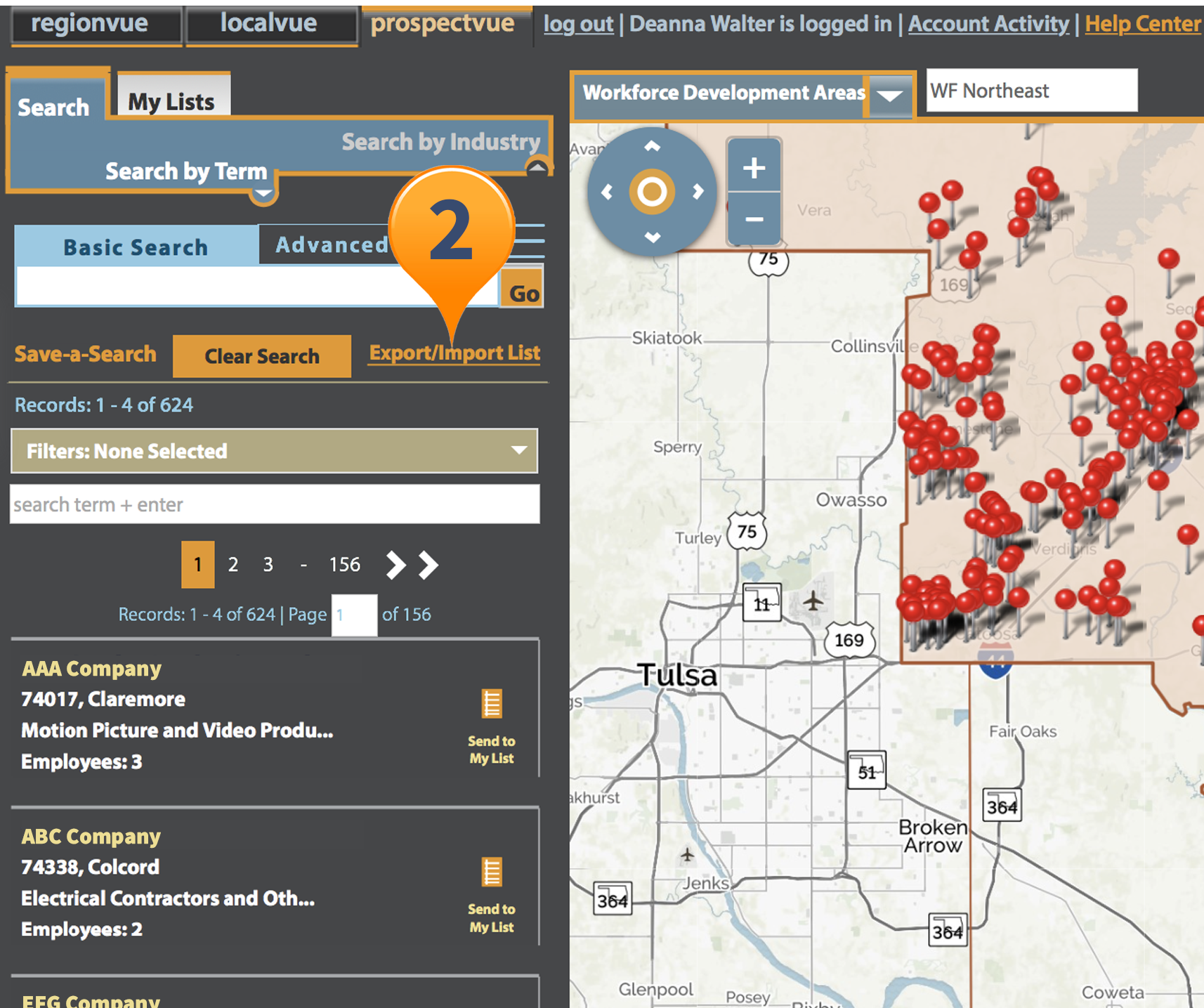 3 Then select Import into My Companies.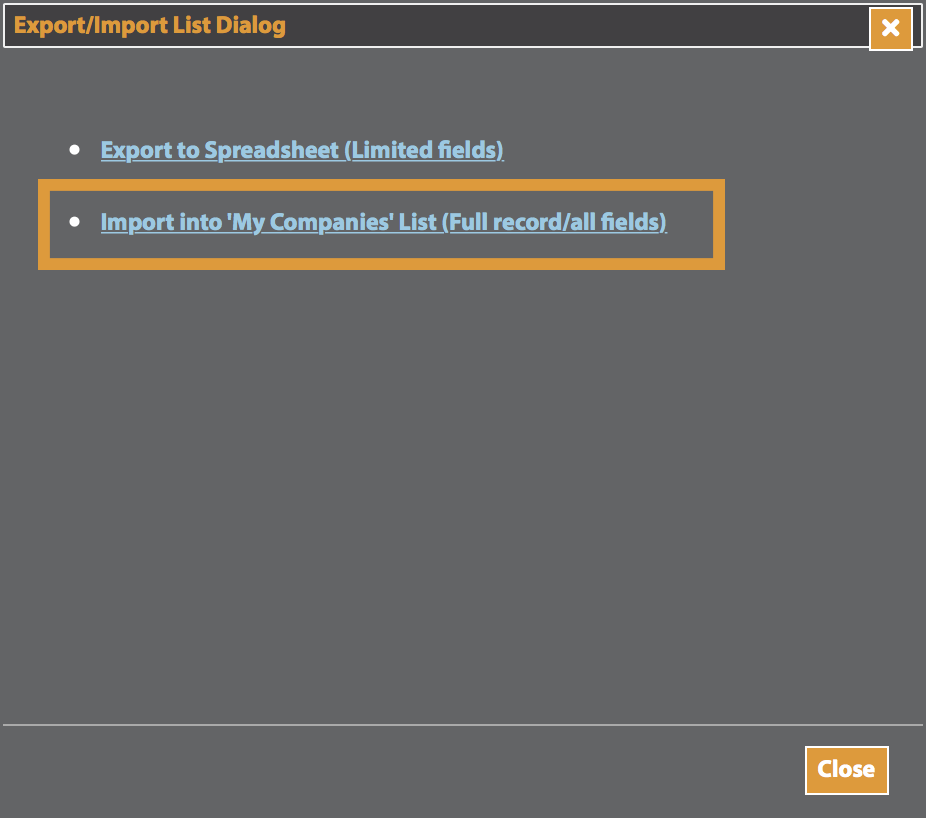 4 Select the desired records. Click Select/Unselect All or go through the business records to select individual companies.
5 Click Send to My List.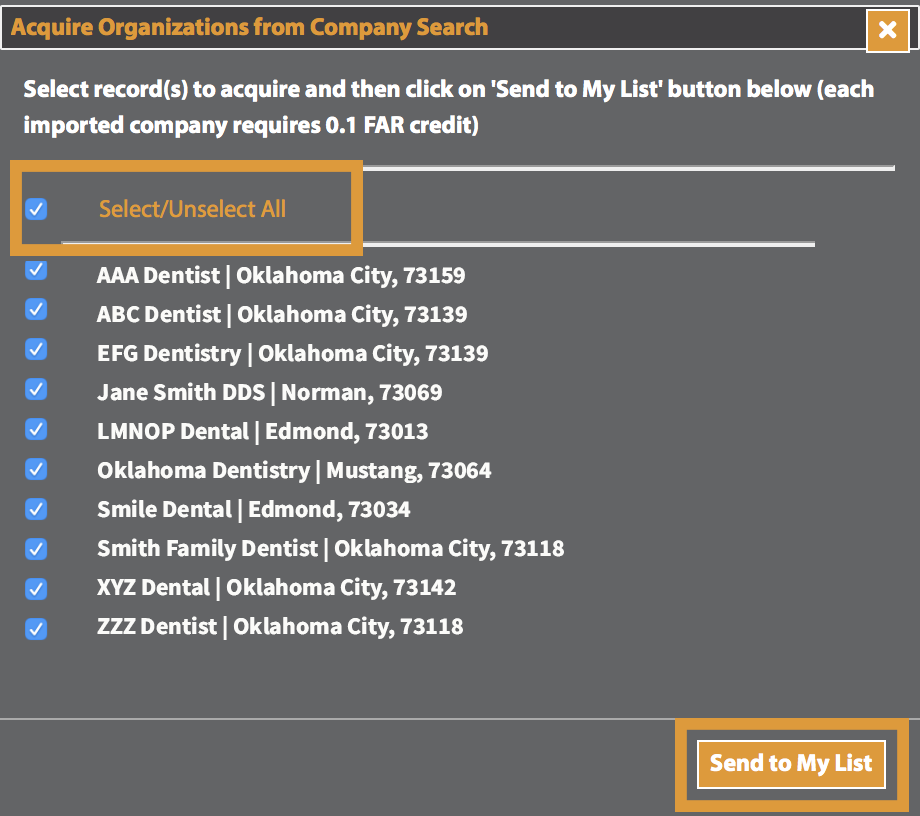 6 Click Assign Filter to give your list a name. The filter tag (or list name) will help to easily identify the selected records in the future. Then follow these steps to create your custom filter tag.
Learn more about the assigning filter tags in My Lists: